A Vaccine for the Surface.
Bringing Clean to a New Level:
Microgen's unique formulations are widely-tested and proven effective against numerous global pathogens. The product formulations are engineered to be positively charged. This allows the disinfectant to attach to negatively charged outer cell walls of microbial pathogens, ultimately inactivating them.
Why Our Formulations Are Different:
Our formulas provide an all-in-one Disinfectant, Fungicide, Mildewstat, Virucide, Cleaner product solution. Tested in real-world field conditions consisting of 98% soil-load (fetal bovine serum) tolerance in approximately 800ppm hard water. Making them clinically relevant in actual field conditions, or in epidemiological terms, Microgen's formulations are the real-deal! Our competitors testing regimes rely only on theoretical/minimal government requirements of five percent organic soil load tolerances in 300 ppm hard water conditions to prove their label claims.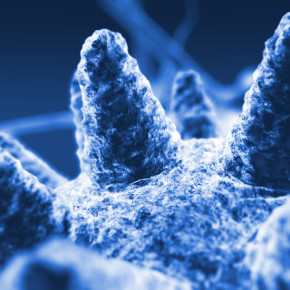 The Data to Back Up Our Claims:
Our goal is to make the most efficacious disinfectant cleaner in the world. D-125 has the most substantiated claim declarations for any 1:64 dilution. CCX-151 Super-Concentrate has the most substantiated claim declarations for any 1:365 dilution. As does respectively, our other two product registrations, Public Places Ready-To-Use Spray and Public Places Towelette. And, no other company does more to prove it. We display the registrations and agency approvals under the Product Documents section of our website. Our American dossier is based on the "carrier" method, which requires complete kill of all target cells on all carriers. Other disinfectant companies only follow the criteria to satisfy suspension methods, which require only "partial" kill (e.g. 5-log kill of target bacteria within 5 minutes) to demonstrate the needed efficacy to satisfy European regulatory authorities.
Public Places Product Documents
Public Places Towelette Product Documents